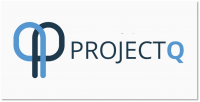 My Project Q is an ultra-fast, super accurate qualification tool to capture customer needs and turn them into fully blown, profitable quotations, instantly. It's designed by Contractors for Contractors and works with any combination of equipment, services and installation types.
Would you like to be paid before you create the design?
Think of
My Project Q
as a brand new first stage in the sales process. Each proposal you prepare usually takes hours because you have to design it first. By moving that process along one step and introducing
My Project Q
you will save those hours and allow your customer to change their mind as often as they want. Because
My Project Q
is cloud based, you will
never lose any of your data
.
One license covers one company location!
Your Project Q license is valid per company* and not per user. Having multiple people in your business able to qualify customers with Project Q will increase your chances of better revenue. 
* For companies with multiple locations a 'company' is defined as a single branch office or store location. The
My Project Q
 team are on hand to support you with your setup because we appreciate the time it takes you to set up new software, and time is precious!


No products were found matching your selection or filter.