Kordz EVS-R 2% Silver Series – DPL Labs Certified 4K Interconnect HDMI Cables
Kordz EVS-R 2% Silver Series – DPL Labs Certified 4K Interconnect HDMI Cable
– Available in 2ft, 4ft, 6ft, 8ft, 10ft and 16ft lengths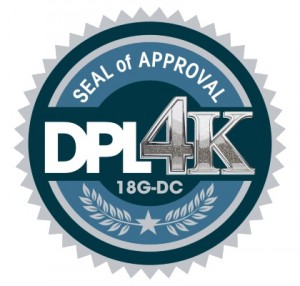 Silver Plated HDMI Cable
EVS?is for the enthusiasts. Our deep silver plated HDMI cable will give you the ultimate Audio and Video experience for your 4K TV.
Each conductor is thicker than the standard. It's foamed PE insulation enhance performance and minimise capacitance, before being arranged in an optimised geometry for zero crosstalk with lots of shielding. The result is an elegant but very high performing cable.
EVS?is also the world?s first THX certified high performance HDMI cable. THX ensures reliability, dynamic audio and accurate video performance over long periods. THX has applied over 70 stringent tests to ensure it meets the high standards expected of THX reproduction and helps recreate what is experienced in professional cinemas straight to your living room.
4K Certifications
---
THX Certified 4K Interconnect
The THX Interconnect Certification Program for 4K was developed specifically to bench- mark HDMI cables capable of supporting HDMI 2.0 bandwidth demands. Certified cables must pass approximately 75 THX laboratory tests that span not only electrical and communication protocol performance, but also mechanical integrity and interoperability.
DPL Laboratories 4K-18G Deep Colour
DPL Laboratories, Inc. are experts on high-band- width digital signalling solutions. The respected DPL 4K Product Certification Program is designed to combat the fears of cable and display manufacturers and end users alike.