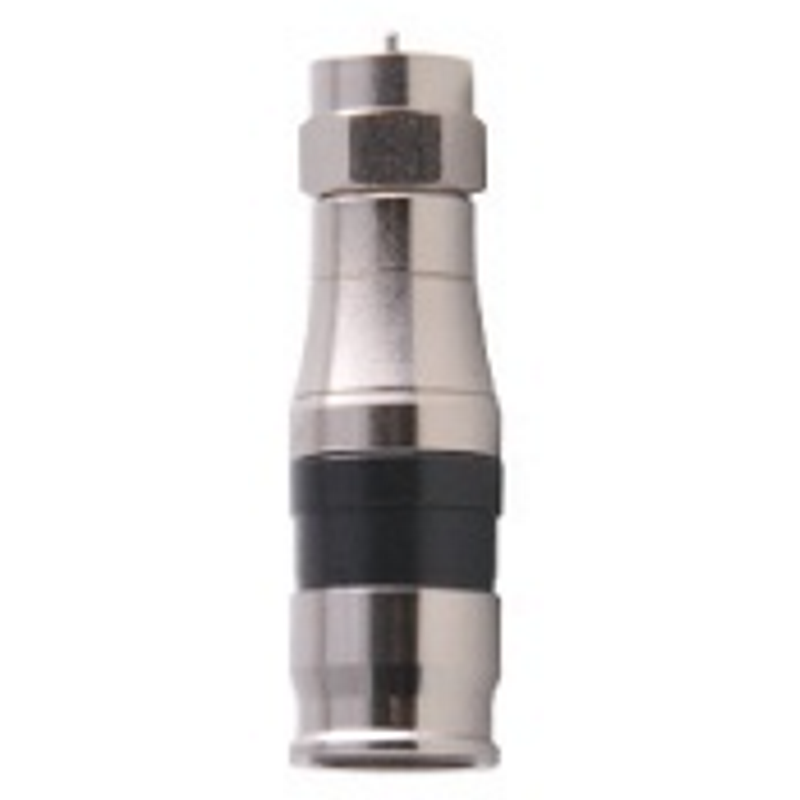 PPC EX11N716 Series 11 Universal Compression Connector
The unique patented design of the EXSeries body provides a universal compression fit on all Series 11 drop Cabletypes (standard, tri and quad).? The resulting ease of installation and? reliability make the EXSeries the most resistant to craft error,? moisture ingress and improper Cableconnector matching of any connector on the market.
Bag of 25
Product Information
Documents
EX11N716 DIRECTV and DISH Approved RG-11 Connectors, package of 25. Installers are faced with the problem of identifying old unmarked 60% through Quad Shield Series 11 cable, and having to guess which connector is the best match. This results in unnecessary service calls due to the use of the wrong connector/cable match. The unique patented design of the EX? body achieves true universality on 60% through Quad Shield for PE, and PVC jackets.
Moisture-tight patented design eliminates damage to cable and reduces service calls
Universal fit on 60% to Quad cable reduces inventory and installation error
1-piece construction ensures excellent moisture sealing and no missing pieces during installation
Physically contoured parts for easy size identification
Sold in polybag of 25 pieces