About Future Ready Solutions
About Eric Bodley, Founder of Future Ready Solutions
Future Ready Solutions was created to assemble the best brands in connectivity for systems integrators and installers that service the residential & commercial integration markets.
Future Ready Solutions is dedicated to being a hybrid supplier that operates both as a nationally powerful representative company AND a distributor focused on high-performance connectivity solutions for the custom integration channel. Future Ready Solutions creates customized sales/distribution strategies and programs for its vendors that will optimize the sales and marketing of their products in the U.S.
Future Ready Solutions is the brainchild of Eric Bodley, borne out of his extensive industry experience as a retailer, custom installer, industry consultant, manufacturer, rep, and distributor. But mostly as a result of his more recent history with Bodley & Associates, PPC, Perfect Path, and Belden.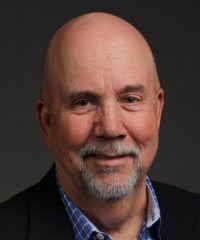 Eric Bodley

Founder & President
For the past forty years Eric Bodley has dedicated his career to working in nearly every aspect of the Consumer Electronics Industry.
Eric has, among many other accomplishments, developed the custom installation division for specialty electronics retailer Sound Advice; certified hundreds of sales associates with his IHAVS™ (In-Home Audio Video Specialist) program; launched a myriad of products and programs for Monster Cable Products; started Florida Home Entertainment Design (a CEPro Top 100 Integrator); and launched the revolutionary Perfect Path™ brand of Locking HDMI Cables for PPC®.
Eric has a wide range of experience in sales, marketing, management, product development, and brand management at the senior executive level, and in the field. Eric is a Past President and Fellow of the Custom Design and Installation Associates (CEDIA), has served on the Consumer Technology Association (CTA) Board of Industry Leaders, is a Past-Chairman of the CTA Small Business Council, and currently serves on the CTA Smart Home Division Board.
---
View Eric's CEDIA Lifeftime Achievement Award Video