We exist to make professionals look good, every time.
We started Kordz to change the game for systems technicians.
Our robust, installation-focussed connectivity products are designed, engineered and constructed to allow our industry partners to focus on the big picture, not the little hurdles. This means we create predictably reliable products that are so trusted to perform that you forget they're there. In some cases, end users have our products in their home or work installations and never know Kordz is making their connectivity happen.
Our Why
Kordz was formed from a need for functional connectivity products, purpose made for professional AV installations. There were – and still are – products that are cost focussed, yet not functionally effective. There are costly products that overstep function into aesthetics for the sake of aesthetics. We were founded in 2003 to make professional products for professionals with a focus on the development of innovative user-led products.
We exist to make products that are tough, do what they say, and are easier to install.
Certified. Awarded. Assured.
Explore our industry proven products with the power and flexibility to do whatever needs doing — wherever that may be. Designed for performance, engineered for results and constructed more robustly since 2003.
Kordz R.3 Series 4K Rack-Optimized HDMI Cables
When product options for critical applications in the market failed to meet the exacting standards of installers, we began a meticulous two-year research and development process to manufacture a best-in-class HDMI cable. A cable with advanced manufacturing processes, military-grade tolerances that is thin, compact, flexible, yet robust and highly functional. Built on the feedback, research, and anticipation of the specific needs of the world's leading installers, the result was R.3; the world's most robust and electrically silent HDMI cable.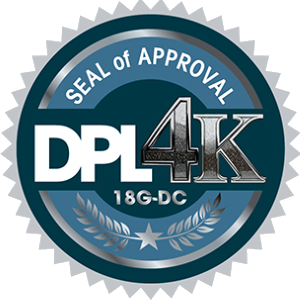 Kordz PRS4 Series 8K 48Gb Certified HDMI Cables
Kordz PRS4 Passive and Active Optical HDMI Cables are designed to meet the high demands and rigour of professional integration. The Kordz PRS4 range features cables that are compact, tough and flexible with a 2kg retention force die-cast connector. Kordz PRS4 HDMI Active Optical Cables support the full features and benefits of the latest HDMI technology when using 4K HFR or 8K devices.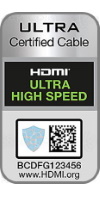 Kordz PRO3 4K 18GB Series HDMI Cables
These DPL Labs Certified® cables are engineered for professional AV integrators with higher-grade materials and processes for easy, installation and product confidence. Designed for reliability and installation efficiency through copper pins, induction soldering and gold plated 1kg extraction connectors.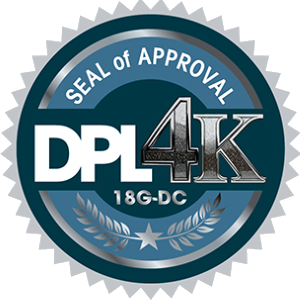 PRS Series Slim Profile CAT6A 10G Shielded Network Patch Cables
Kordz PRS Series CAT6A U/FTP Network Patch Cords are engineered with stranded 28AWG copper to be flexible, slim and ideal for fast Gigabit Ethernet in high performance AV installations. Their custom compact RJ45 connector (Patent Pending) with a robust, 2000 cycle latching tab, is designed to be the most resilient connector in the world.

PRO Series Slim Profile CAT6 1Gb Network Patch Cables
Flexible, slim and ideal for fast Gigabit Ethernet in professional AV installations with stranded 28AWG copper. The PRO patch cord features our custom designed compact RJ45 connector designed to be the most resilient RJ45 connector in the world. All PROSeries Patch Cords exceed Category 6 ANSI/TIA 568.2-D standards, are CMG rated and individually product tested prior to packaging. Available in 8 colours and 16 different lengths from 15cm to 30m

Kordz PRO SlimCat™ Network Cable
Featuring a bulk-reducing, 4mm diameter cable that's highly flexible and robust, Kordz PRO SlimCat™ installs easier, especially in high density and retrofit applications. Despite being dramatically thinner than other Cat6 cables, Kordz PRO SlimCat delivers all the power, performance and reliability you'd expect from a Cat6 system. It's fully compatible with IEEE802.3bt PoE++ at 100W and supports 1Gbps network connectivity up to 50 metres, making it a networking solution that lasts a lifetime. SlimCat goes where other cables can't.

.
PRO Series TOSLink Cables
Kordz PRO Series TOSLink Cable delivers clean, accurate sound in an optimised digital audio signal for professional AV installations. Its high-density optical fibre construction excels in flexibility and durability, featuring secure click-fit connectors and a polyfibre conductor for optimal digital audio transmission.