Kordz R.3 Rack Optimized DPL Labs Certified 4K HDMI Cables
Kordz R.3 is engineered for commercial & residential AV rack installations. The unique combination of the die-cast HDMI connector, flexble 32AWG halogen free Cable and small profile lightweight design results in unrivaled installation flexbility and robustness.
Available in 1ft, 2ft, 3ft, 4ft, 5ft, 6ft, 7ft, 8ft, 9ft, 10ft, 12ft, 14ft, 16ft, and 18ft lengths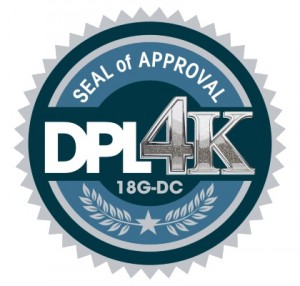 Product Information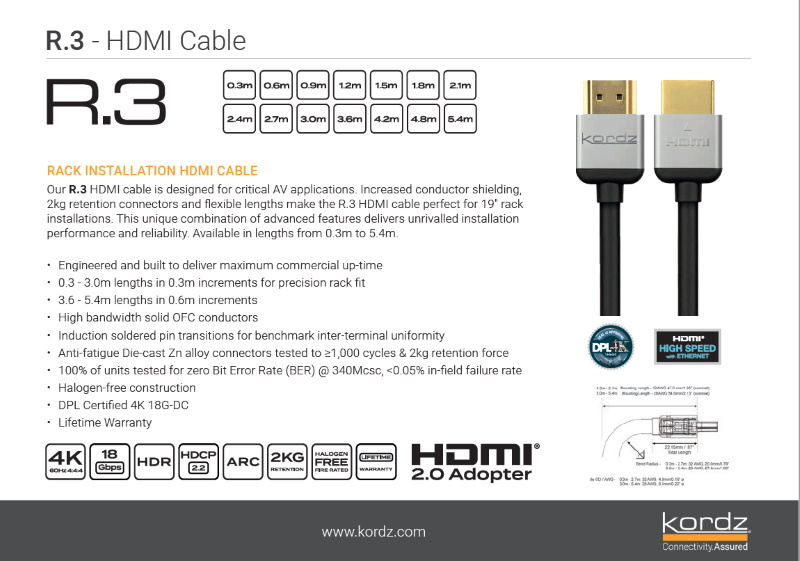 DPL Laboratories 4K-18G Deep Colour
DPL Laboratories, Inc. are experts on high-band- width digital signalling solutions. The respected DPL 4K Product Certification Program is designed to combat the fears of cable and display manufacturers and end users alike.