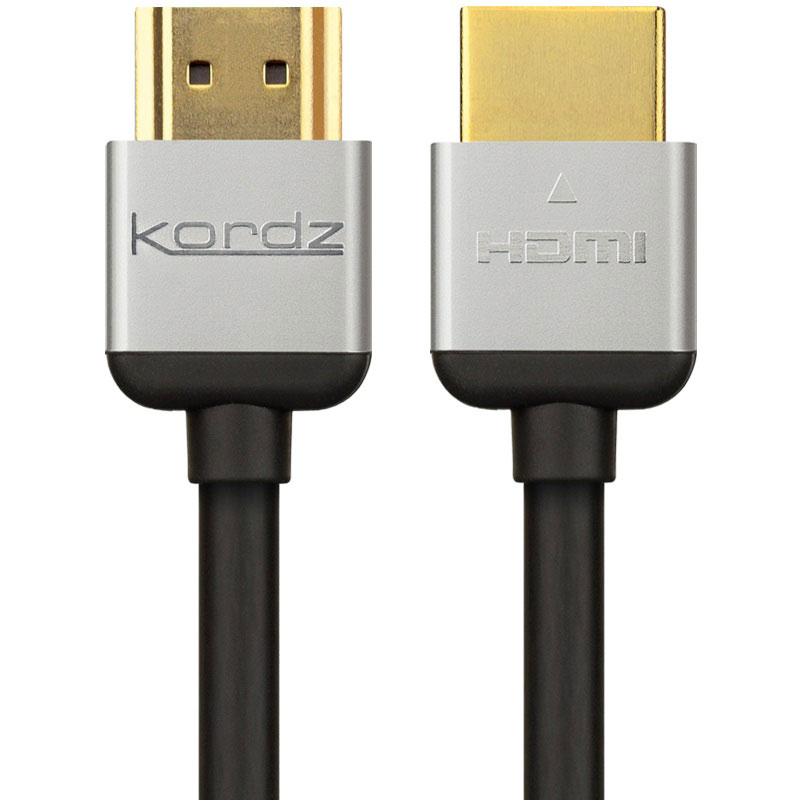 Kordz R.3 Rack Optimized DPL Labs Certified 4K HDMI Cables
Kordz R.3 is engineered for commercial & residential AV rack installations. The unique combination of the die-cast HDMI connector, flEXble 32AWG halogen free Cableand small profile lightweight design results in unrivaled installation flEXbility and robustness.
Available in 1ft, 2ft, 3ft, 4ft, 5ft, 6ft, 7ft, 8ft, 9ft, 10ft, 12ft, 14ft, 16ft, and 18ft lengths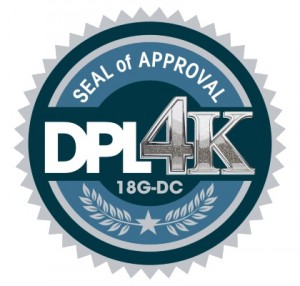 Product Information
Kordz R.3 is engineered for commercial & residential AV rack installations. The unique combination of the die-cast HDMI connector, flexible 32AWG halogen free cable and small profile lightweight design results in unrivaled installation flexibility and robustness.
DPL Labs
Seal of Approval 18G-DC Interconnect


Engineered and built to deliver maximum commercial up-time
1ft – 10ft lengths in 1ft (0.3m) increments and 12ft – 18ft lengths in 2ft (0.6m) increments? for precision rack cable management
Solid 32AWG OFC conductors
Induction soldered pin transitions for benchmark inter-terminal uniformity,
Anti-fatigue Die-cast Zn alloy connectors tested to ?1,000 cycles & 2kg retention force,
100% of units tested on the production line for NIL Bit Error Rate (BER) @ 340Mcsc, <0.05% in-field failure rate
Halogen free construction (LSzH)
Limited lifetime warranty
Licensed HDMI 2.0 Adopter company
4K Certifications
THX Certified 4K Interconnect
The THX Interconnect Certification Program for 4K was developed specifically to bench- mark HDMI cables capable of supporting HDMI 2.0 bandwidth demands. Certified cables must pass approximately 75 THX laboratory tests that span not only electrical and communication protocol performance, but also mechanical integrity and interoperability.
DPL Laboratories 4K-18G Deep Colour
DPL Laboratories, Inc. are experts on high-band- width digital signalling solutions. The respected DPL 4K Product Certification Program is designed to combat the fears of cable and display manufacturers and end users alike.
Technical Specifications
HDMI COMPLIANCE
HDMI CTS Certification: High Speed with Ethernet (Category 2)
Certified Data Rate: 6.0Gbpsc, 17.82Gbps aggregate
Supported HDMI Clock: 27-340MHz
CONSTRUCTION
Primary Conductors:?Solid 32AWG OFC
Insulation on TMDS: Foam PE ?1.45 relative permittivity
Insulation on 4C HEAC Pairs: Solid polyolefin ? 2.0 relative permittivity
Shielding on TMDS Pairs: Al/Mylar, 25% overlap
Shielding Overall: Al/Mylar Cu 90% coverage braid
Cable Jacket: Halogen-free TPE, black 4.8mm ?
HDMI Connector Shell: Anti-fatigue die cast Zn alloy, 1?? 24K Gold plated
HDMI Connector Pins: Solid OFC, 15?? 24K Gold plated
Termination: Contactless IR induction soldering
HDMI Backshell:?Al anodised front with Halogen-free TPE strain relief
MECHANICAL
Mounting Length: 47.0mm / 1.85?
Cable Bend Radius: 20.0mm / 0.79?
Retention Force (nominal): 20N (approx. 2kg / 4.4lbs) 10/-5%
Applications
Mission critical rack installations to mitigate risk typically associated with HDMI connectivity;
high shielding permits cable bundling with immunity from interference & alien crosstalk,
benchmark low failure rate and robust construction for maximum commercial reliability,
0.3m length increments enables optimised routing without surplus cable,
UHD video and professional graphics,
Marine,
Hotels and bars,
Board room and training centres, suitable for repetitive plug/unplug events,
Short range digital signage & video wall connectivity,
HDMI 2.0 scaleable.
Supported Features
2160P / UHD / 4K Support
HDMI 1.4b,?8-bit RGB/YCbCr 4:4:4, 10/12-bit 4:2:2 or 4:2:0
4096x2160p/24 (SMPTE)
3840x2160p/23.98/24/29.97/30
HDMI 2.0,?8-bit YCbCr 4:2:0
2160p*/50/59.94/60
HDMI 2.0 mode,?8-bit 4:4:4, 10/12-bit 4:2:2 or 16-bit 4:2:0
2160p*/50/59.94/60-2D (CEA-861-F)
2160p*30-3D
Color Spaces:?RGB, YCbCr, xvYCC, Adobe sRGB, sYCC601, ITU-BT.2020
Audio Formats Support:?PCM 2.0-7.1, DD/DTS HD 7.1, 3D Audio (10.2, 22.2, 30.2ch)
3D Audio (10.2 / 22.2 / 30.2ch:?Supported, device & video format dependent
HDMI Ethernet Channel:?Supported, system dependent
HDMI Audio Return Channel:?Supported, Single Mode & Common Mode 18
Other supported modes: 1080p/i, 720p/i, 576p/i, 480p/i,
All VESA modes as defined by HDMI Specification