Murideo SEVEN HDMI Signal Generator and Dolby Audio™ Test Device
​Impeccable performance in HDMI video generation is just the beginning with the the SEVEN Generator. An Approved Test Device for Dolby Audio™
Product Information
The Seven Generator: An Approved Test Device for Dolby Audio™
​Impeccable performance in HDMI video generation is just the beginning with the the SEVEN Generator. The extensive audio and video capabilities include:
An Approved Test Device for Dolby Audio™
ARC, eARC Generator
Up to 120 Frame Video Playback and Testing
A/V Sync, Audio Latency, Video Latency (AV Sync & Input Lag)
Dolby Vision, HDR, HLG, SDR Support
User Patterns & Video Uploads (USB 3.0)
Raw YUV Video & Test Pattern Playback
Diversified Video Systems (DVS) HDR Test pattern Suite (YUV)
Other clips and patterns from ISF, PVA, Spears & Munsil, Sony Pictures, Portrait Displays, and Bill Wetzel
The SEVEN Generator is the next generation in HDMI test and measurement equipment from Murideo. An approved test device for Dolby Audio™, the SEVEN hosts an unmatched suite of audio and video tests. This device is the GO-TO tool for the video device, display, or repeater manufacturer as well as the consummate video professional.
The impressive video capabilities of the SEVEN include native 10/12 Bit BT2020 video output with over 1000 patterns, including HDR, SDR, Dolby Vision, and HLG. Test patterns are generated from FPGA or raw YUV files for a truly native experience and include video playback. The SEVEN includes the full suite of patterns from Diversified Video Solutions and other patterns and videos from Bill Wetzel, ISF, PVA, Portrait Displays, and Spears & Munsil. This device is the ideal solution for display calibration and evaluation. The test suite allows the user to construct a test signal with any video format and any audio format, then execute a test based on your own parameters and allows for reporting. The device has 1.5TB of storage, with reservations for up to 3 minutes of 4K60 4:4:4 video playback so the user can quickly load patterns using the USB 3.0 interface. The SEVEN is also capable of 120 frame video playback.
The impeccable performance in video generation is just the beginning. The SEVEN was designed with advanced audio testing capabilities, including A/V Sync (Lip Sync), Audio Latency, and Dolby Audio. This approved test device for Dolby Audio contains all current Dolby Audio streams, including; Dolby Digital, Dolby Digital Plus (w/Dolby Atmos), Dolby MAT (Dolby Atmos), and Dolby True HD (w/ Dolby Atmos). The Audio Suite of tests is available in HDMI Tx, ARC Tx, and eARC Tx. With additional features like tone generation, frequency sweeps, AV Sync measurements, audio latency measurements, this is an audio swiss army knife. The built-in photo-diode sensor and microphone allow you to get real-time sync and latency measurements from HDMI and ARC/eARC.
Enjoy complete control, speed, and versatility with simple haptic controls from the front keypad with clear results on the large 7″ HD Screen. Control is even easier in the lab with the internally hosted Web Interface when connected to a local area network. IP and device addresses can be updated so multiple units can be in the same place, on the same network, and be independently controlled.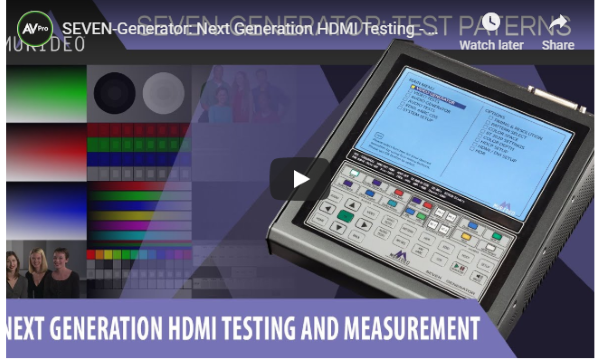 GENERAL FEATURES
​Complete HDMI 2.0 Support (All Revisions)
600 Mcsc – 2160P @60 4:4:4 Maximum Resolution
4K BT2020 (WCG) 10/12 Bit Support (Native)
Dolby Vision, HDR 10, HLG, SDR
HDCP 2.3 Support
HDMI 2.1 Features

eARC Tx
1080P 120Hz patterns and video playback

HDMI 2.1 Upgrade Option (Future)

Full FRL Support
Full 48Gbps Video Playback

Control

Haptic Front Keypad & 1080P Screen
PC Control Software
Web Interface (Hosted on device)
API (Application Programming Interface) Available
Reporting/Exporting

Reference Source / Auto-Control for CalMAN (coming soon), Light Illusion (coming soon)
Optimized 7" 1080P OLED display and simple menu system, paired with logical feedback make it ideal to "pick up and use".
Pattern Uploader

USB 3.0 for fast uploads
1.5 TB of memory with plenty of memory for user uploads
Reservation for up to 3 minutes of full 4K video
Native YUV File upload and playback
Included Accessories
SEVEN Generator
Hard Case
Mini XLR Microphone
Optical Sensor
Mini Tripod
Hand Straps
Power Supply (12V/3A Locking Barrel Type)
AUDIO TESTS/CAPABILITIES:
​

HDMI Audio Generator
Approved Test Device for Dolby Audio™ ​
ARC/eARC Tx Audio Generator
ARC/eARC Rx Analyzer
ARC/eARC CDS Info Analyzer (Human Text)
ARC/eARC HPD Control
Toslink/Coaxial Audio Generator
A/V Sync (Lip-Sync, compare audio and video)
Audio Latency (From generation)
Audio Input Lag testing
Audio Signal Transition Testing/Timing
Load and playback custom audio streams
Up to 7.1 Channel LPCM
Sine Wave Frequency Selection
Sample rate, bit depth and channel configuration
External (L/R) audio input
VIDEO TESTS:
HDMI Video Generator
Full 10/12 Bit BT2020, Wide Color Gamut Generator
ISF Certified – includes 1080P and 4K ISF Test Patterns
Diversified Video Solutions HDR 10 Test Patterns (Native YUV)
Bill Wetzel Native 1080P and UHD Test Patterns
Clips & Patterns from ISF, Sony Pictures, PVA & Spears & Munsil
FPGA "Instant drawn" Test Patterns
Hundreds of on board patterns for setup, calibration and troubleshooting
Virtually unlimited window patterns by using RGB Triplets and APL
RGB Triplet Support VIA software or direct dial on device
APL (Average Picture Level) Support
Multiple moving test patters to verify image stability processing
Native YUV pattern/video uploading and playback
ANSI Contrast Test Pattern
UHD Video Upload and Native Playback (MP4, YUV)
UHD Pattern Upload and Native Playback (JPG, TIF, BMP)
AV Sync (Lip Sync)
Input Lag Testinga
Technical Specs
Additional information
| | |
| --- | --- |
| Weight | 10 lbs |
| Dimensions | 20 × 16 × 10 in |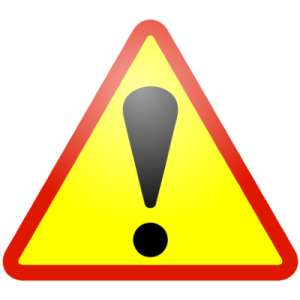 PVC-coated Products; PVC-coated Wires and Cables
WARNING: This product may expose you to chemicals including DINP and/or DEHP, which are known to the state of California to cause cancer and birth defects or other reproductive harm. For more information go to www.P65Warnings.ca.gov or our information page: California Proposition 65 Info.
---