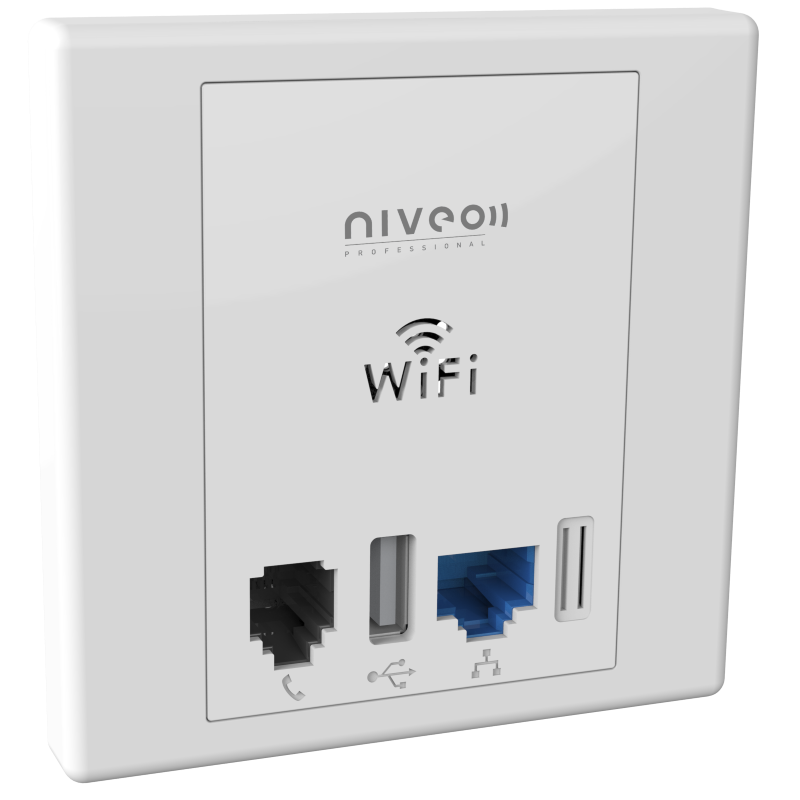 Niveo Professional NWA200 In-Wall Wireless Access Point
Niveo Professional NWA200 In-Wall Access Point – ON SALE NOW
300N WiFi with 2*33dBi Omni-directional antennas
Product Information
Documents
NWA200
The Niveo Professional NWA200 Wireless Access Point is specifically designed to operate in set-ups for both Residential and Commercial applications. It is especially well suited for school centers, university dormitories, guest houses, hotel rooms and apartment buildings.The optimal signal of the wireless radio module assures full coverage, whether in old buildings or mordern structures.
The NWA200 Access Point has a RJ45 jack for deployment of IP-TV, IP-Phone, or IP Cameras; an RJ11 pass-through jack for conventional telephone systems; and a 5V 500ma USB charge output port.
The NWA200 fits any 86mm x 86mm standard wall plate and a face plate adapter is available to fit a standard dual-gang US back-box.
300N WiFi 2*33dBi omni directional antennas
RJ45-socket
RJ11-socket
USBv2.0 charger jack