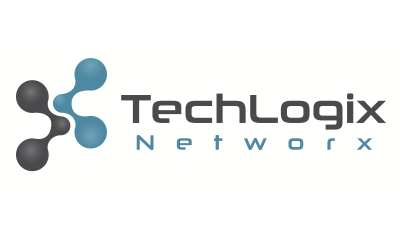 Bonita Springs, Florida, USA – Renowned tech industry veteran Eric Bodley is announcing that Future Ready Solutions, a national distributor of connectivity products, has formed a strategic sales partnership with TechLogix Networx of Madison, Wisconsin. Future Ready Solutions will serve as the Master Distribution partner for the TechLogix line in the custom installation market, and will manage their go-to-market strategy, independent representative portfolio, buying groups, and industry organization relationships.
"Future Ready Solutions was an easy choice for us," explains Cameron Smith, TechLogix CEO. "I've personally worked with Eric for over a decade and wholeheartedly believe in his strategy to unite the leading brands in a single, certified solution."
Introduced in 2016, the TechLogix Networx brand was launched to develop emerging connectivity technologies for the custom installation and light commercial markets. Founders Cameron Smith and Christopher Melendy are pioneering solutions in 18G 4K signal distribution, fiber optics, AV over IP, wireless, and collaboration hardware.
"Our partnership with TechLogix, along with our national network of manufacturer representatives and complementary brands, offers a fantastic opportunity for integrators wanting to include the best, most future-proofed connectivity solutions for their demanding installations." said Eric Bodley, principal for Future Ready Solutions. "With the addition of TechLogix Networx, Future Ready Solutions has now officially expanded into signal distribution electronics and can tout the best options in all categories of connectivity for dealers that want access to a wide range of the finest products."
The TechLogix Networx product lineup will be on display at the Future Ready Solutions booth at CEDIA 2016 in Dallas, Texas from September 15th – 17th, 2016 in booth #4734. For more information on Future Ready Solutions, visit http://www.futurereadysolutions.com or call (239) 948-3789. Supply Stream authorized dealers can order all Future Ready Solutions' products online at www.mysupplystream.com.
About Future Ready Solutions
Founded by tech industry veteran Eric Bodley, Future Ready Solutions is a leading distributor of connectivity products focused on preparing the technology sector for the future of data. Chartered with the mission to help the custom electronics industry "Connect with the Best," the company offers a continuum of cables and accessories. For more information, visit http://www.futurereadysolutions.com or call (239) 948-3789.
Press Contact:
Morgan Roush, Public Relations Manager, Marketing Matters
Tel: (954) 925-1511 ext 1
Email: morgan@marketingmatters.net
Web: http://www.marketingmatters.net